DETI MICROWAVE
---

RF and Microwave Filters are historically the main products manufactured at Deti. Our filters are especially thought to perform into harsh environmental conditions so they are suitable for military application in ship or airbone systems. There are 4 types of filters: lowpass, highpass, bandpass and bandstop filter. For each category, different technologies can be used as needed for bandwidth and/or power handling. They are used in various areas for many applications, such as Electronic Warfare (EW), RADAR, communications, wireless market and reception / transmission channels, to pass signals in a desired frequency band, and reject undesired signal outside this band.
For high power filtering, we can provide mechanical structure with low insertion loss. For high selectivity we can provide high order filters, and optionally with additional 'zero' rejectors to enhance attenuation in rejection band.
LOWPASS – HIGHPASS – BANDPASS – BANDSTOP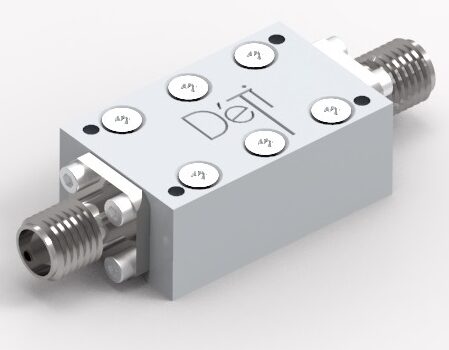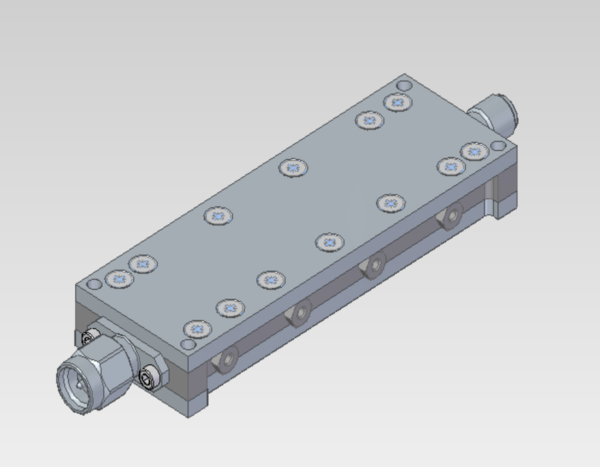 Deti designs and manufactures a large selection of 2/4/8/16 ways very high power combiners ranging from 100 kHz to 40 GHz handling up to 20 kW. All our products are low losses and VSWR, high isolation and great phase/amplitude balance. They can be used in many areas as Radiocom , Satcom or EMC / EMI Testing. Most of them are mismatch tolerant or can even handle full input failures.
Depending on your needs find out our selection of:
Narrow band coaxial power combiner
Multi-octave broadband coaxial power combiner
Waveguide power combiner or Magic Tee
Because there are all made in-house we can guarantee that all of them are robust and reliable and can be used in severe environments. Furthermore, if you can't find the product that matches exactly your needs feel free to ask us, as we do offer custom designs.
In-Phase High Power –  Multi-Octave Broadband – Waveguide Magic Tee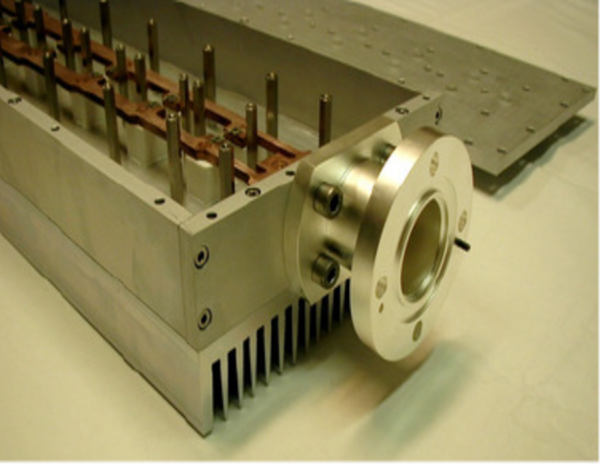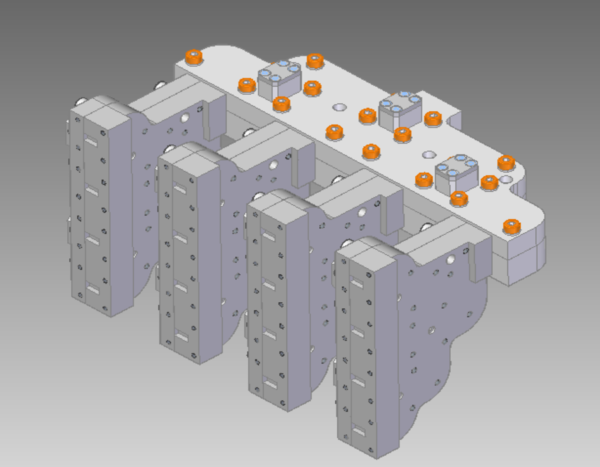 Deti has a long time experience in RF and microwave power dividers design and manufacture.
We offer a very large range of broadband Wilkinson stripline and narrow band high power Gysel products in 2 up to 16 ways with frequency ranges up to 40 GHz. Our coaxial Power Splitters are both designed for military and civil purposes. Most of them comply with the MIL-STD-202 standard.
Besides being robust and compact they offer very low insertion losses and VSWR, high isolation and a great phase/amplitude balance. DETI power dividers come with a 3 year warranty and they are, for the most part, ROHS/REACH compliant.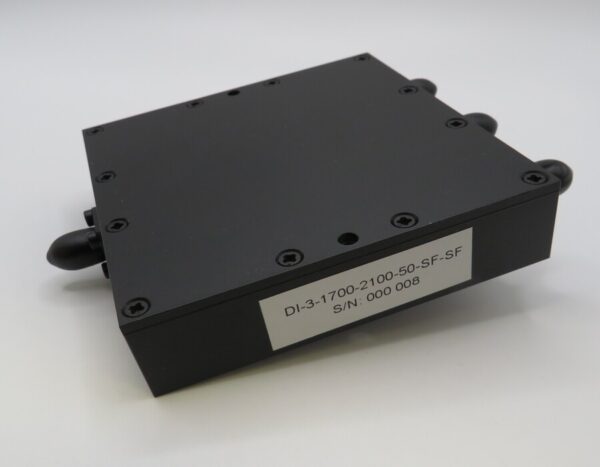 DETI offers a large range of RF and microwave couplers from 6 up to 50 dB coupling factor, covering selected frequency bands up to 27 GHz.
DETI designs different types of couplers :
uni-directional / bi-directional coupler
dual directional coupler
low loss high power coupler
Compact and performant, DETI's directional couplers are low-loss with accurate coupling. Their high directivity guarantees a good isolation between different ports.
They are designed to operate in severe environment and respond to various applications. We use stripline for standard wide-band coupler and airline technology when power increase. If couplers of our catalog do not match with your request, please contact us we can work on specific product.
Stripline Directional – Dual Directional – Low Loss High Power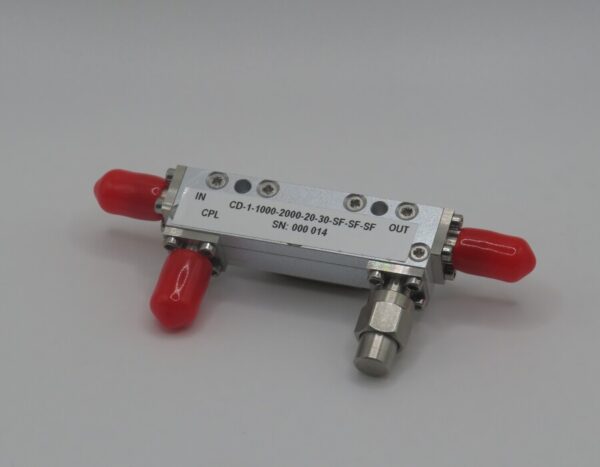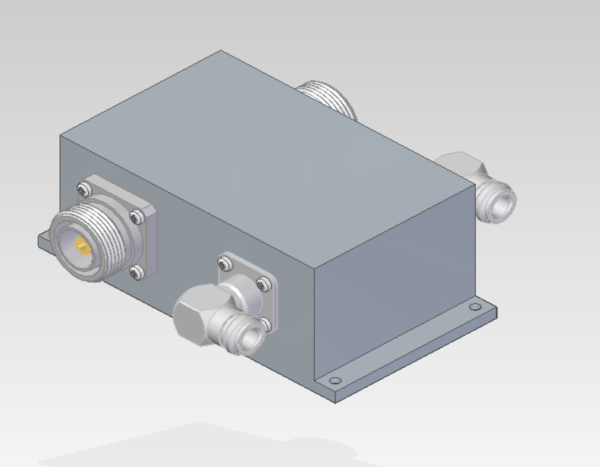 DETI expands its RF coupler's panel with these 3dB Hybrid Couplers, covering frequencies up to 27 GHz. Hybrid couplers can be used for applications where RF combination, power splitting or sampling functions are needed.
Two kinds of hybrid couplers are available :
90° 3dB hybrid coupler
180° 3dB hybrid coupler
Our 3dB hybrid couplers are low loss and have a great isolation between ports. Compact and robust, these products are adapted for many fields as automobile radar, 5G, satellite communications…
If you need a specific hybrid coupler, let us know and we will design a product corresponding to your request.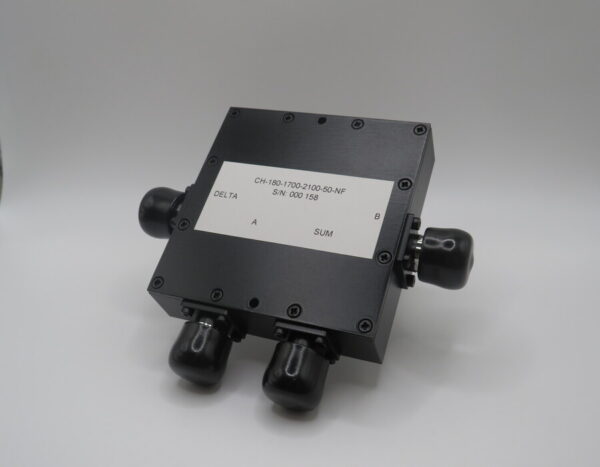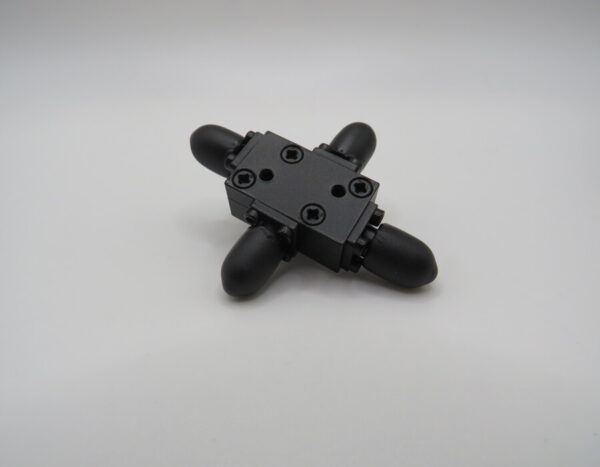 Applications
DETI is specialized in developing new components and subassemblies for front-end radar, Electronic Warfare (EW), land-based and embedded Telecommunications and for testing purpose of Electromagnetic Compatibility Industry (EMC). DETI also provides bespoke solutions for maintenance, repair or up-grade of embedded Defense equipment.
Power Divider
Large range of broadband Wilkinson stripline and narrow band high power Gysel products in 2 up to 16 ways with frequency ranges up to 40 GHz.
---