LANGER EMV-TECHNIK
---
Langer EMV-Technik GmbH è una società elettro-tecnica, attiva nel campo della compatibilità elettromagnetica nell'ambito:
Ricerca
Sviluppo
Produzione
L'attrezzatura di misura pre-compliance e IC Test System della LANGER, aiuta gli sviluppatori a raggiungere le qualità di nuovi prodotti.
Inoltre, viene offerta assistenza allo sviluppo supporto consulenziale nel risolvere problemi EMC nello sviluppo del modulo.
---
---
Measuring systems and EMC tools for accompanying immunity testing and analysis of assemblies and devices
Immunity Development System
---
Components of ESA1 emission development system
Measurement Technology for the Development Stage
---
With the IC (integrated circuit) test system the developer tests the behavior of circuits during specific disturbances (conducted and radiated) or their emissions. The IC is tested in operation.
---
Positioning systems and near-field probes with a resolution up to 60 µm.
---

Measuring- and calibration stations are used to calibrate EMC measuring instruments and to determine EMC parameters of connectors.
---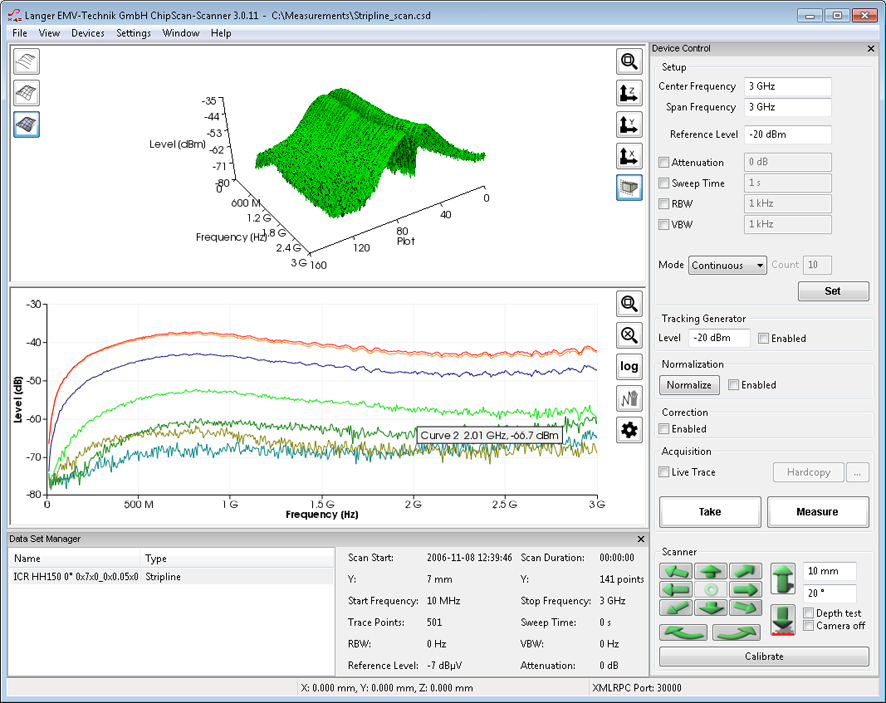 Software for measurements during development
---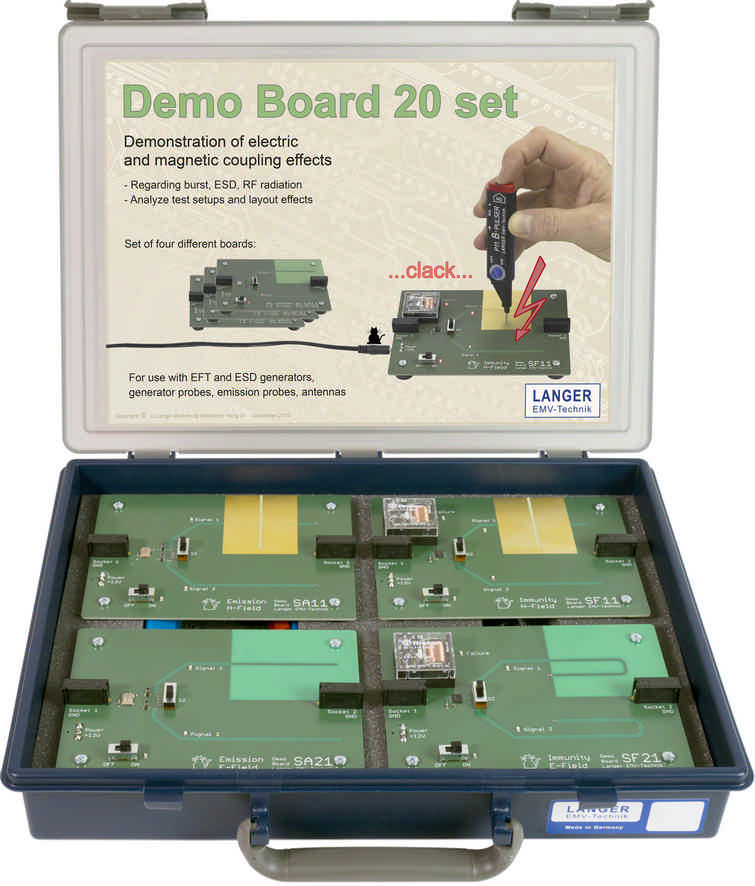 Model assemblies for EMC experiments
---