York EMC Services Ltd
---
La York progetta, produce, commercializza e noleggia apparecchiature di prova EMC uniche nel loro genere ed utilizzate nei laboratori di test EMC in tutto il mondo. Se si utilizzano le antenne dalla famosa gamma Bilog allora ci si è già imbattuti in un prodotto studiato presso l'Università di York, forse senza neanche rendersene conto!
---
EMC TEST VERIFICATION EQUIPMENT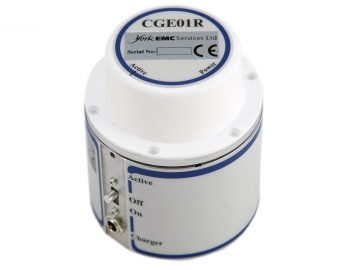 CGE Comb Generator Emitters
Comb Generator Emitter CGE01 – 50 MHz to 18 GHz
Comb Generator Emitter CGE05 – 434 MHz to 26 GHz
Comb Generator Emitter CGE06 – 915 MHz to 40 GHz
CNE Comparison Noise Emitters
Comparison Noise Emitter V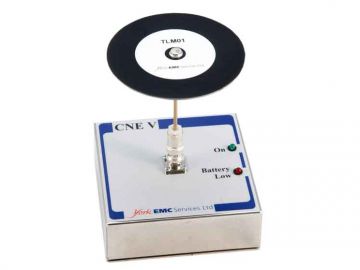 YRS Combined Comb and Noise Sources
York Reference Source 01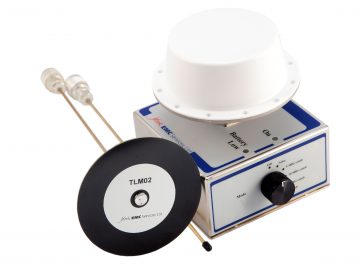 HFG Harmonics and Flicker Generators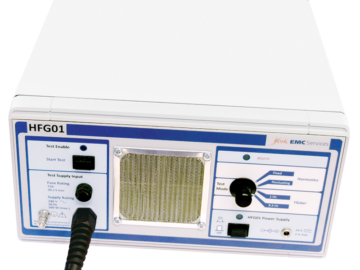 Harmonic and Flicker Generator 01
Harmonics and Flicker Generator 02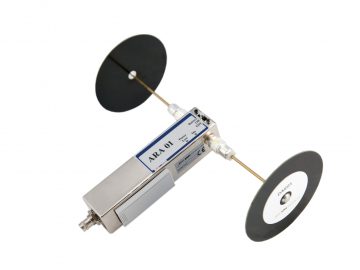 The Active Receive Antenna (ARA01) is a compact dipole receive antenna for RF and EMC emissions testing with an antenna factor comparable to a conventional wideband passive antenna such as the Bilog™.
The small size makes the ARA01 particularly suitable for use in anechoic chambers; however it can also be used on an Open Area Test Site (OATS) or at on-site locations.
The ARA01 features two sets of interchangeable Dipole Antenna Elements (DAE). The standard set (DAE01) is optimized for 200 MHz to 1 GHz, with usable sensitivity down to 30 MHz. For improved sensitivity between 30 MHz to 300 MHz, the optional DAE02 set is available.
The Cable Coupling Clamp (CCC01) is a reusable test jig for the purpose of measuring the shielding properties of cables.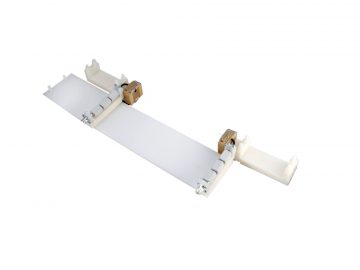 The CCC01 is designed to allow easy positioning of the test and injection feed cables in accordance with the layout described in IEC 96-1 Amendment 2 1993-06. This simplifies the process of making repeatable measurements aimed at assessing the coupling and shielding effectiveness properties of a wide range of cables.
The CCC01 design is based on the details of the "launcher" arrangement, described in IEC 96-1 Amendment 2 1993-06 section A.5.6 Line Injection Method (frequency domain). This arrangement is also used in IEC 62153-4-6: 2006 and mandated for the line injection method in EN 50289-1-6.
---